We have been growing olive trees for decades, we produce a superior quality Oil, Extra-Virgin and D.O.P
The TUSCANESE EXTRA-VIRGIN D.O.P OLIVE OIL is an oil obtained by mechanically pressing the fruit of the olives and it is approved and certified by the UE as being produced from olives that are grown, milled and packaged exclusively in the TUSCIA territory.
About 1/5 of Latium's olive oil is produces in the Tuscia Viterbese, an area where the olive tree culture and the oil production are deeply rooted in local history and culture.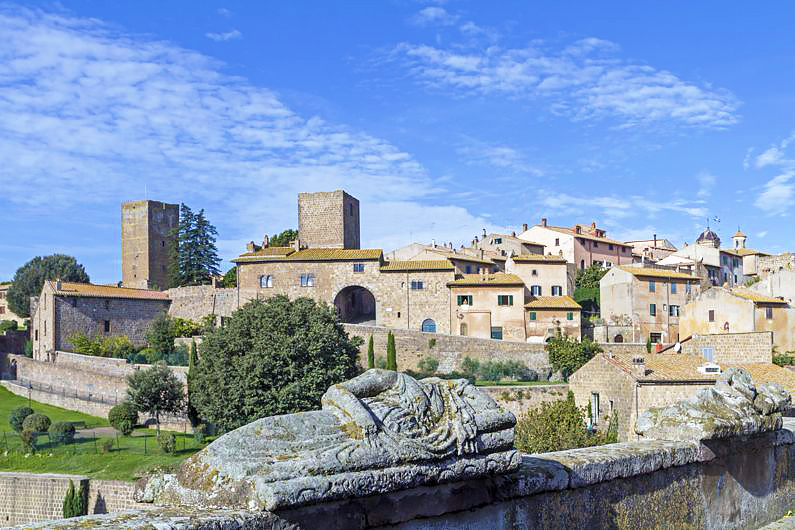 The Tuscanese Agricultural Company is located a few kilometers from the ancient Estruscan-Roma city of Tuscana (now Tuscania), exactly in the heart of TUSCIA.
read more…
The great quality of this olive oil is to be found not only in the constant effort of the producer and of the oil mill, thanks which high quality standards are achieved, but also in the soil on which the cultivations extend: a volcanic soil rich in elements and nutrients, that make this product of the highest quality.
You can order our products directly from this site. Once you have made the payment, the products will be prepared and shipped to the address you have indicated. On request you can package the products in a gift box.
go to the products…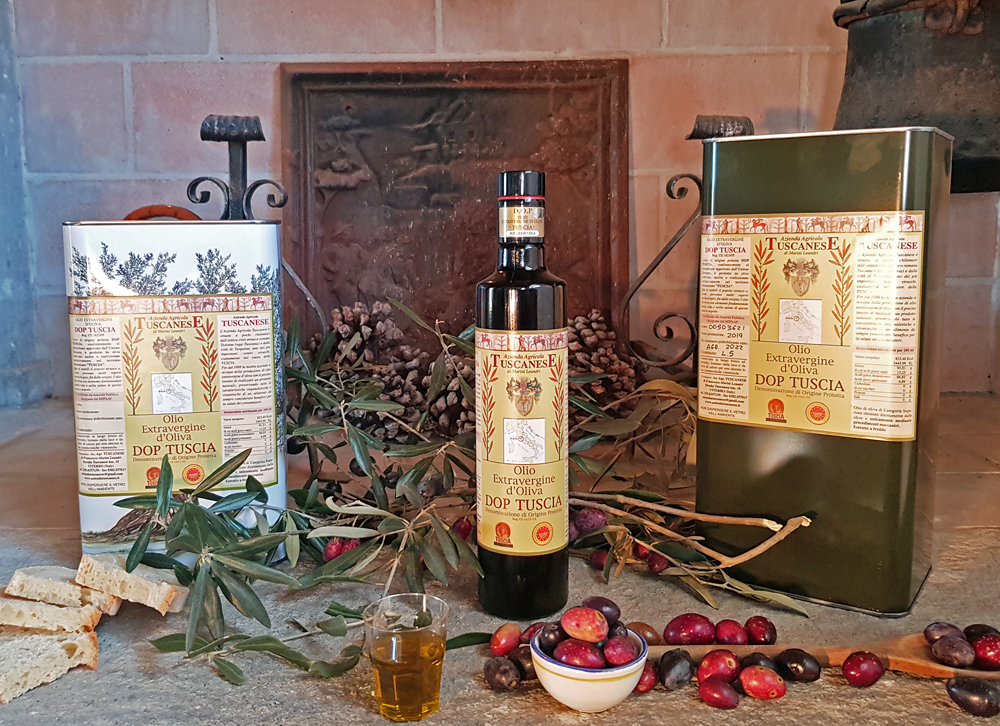 Tuscia is located in one of the most strategic and scenic spots in Italy on the border between Umbria and Tuscany, still largely unspoiled and rich in woods where nature, fortunately, still reigns supreme.
read more…